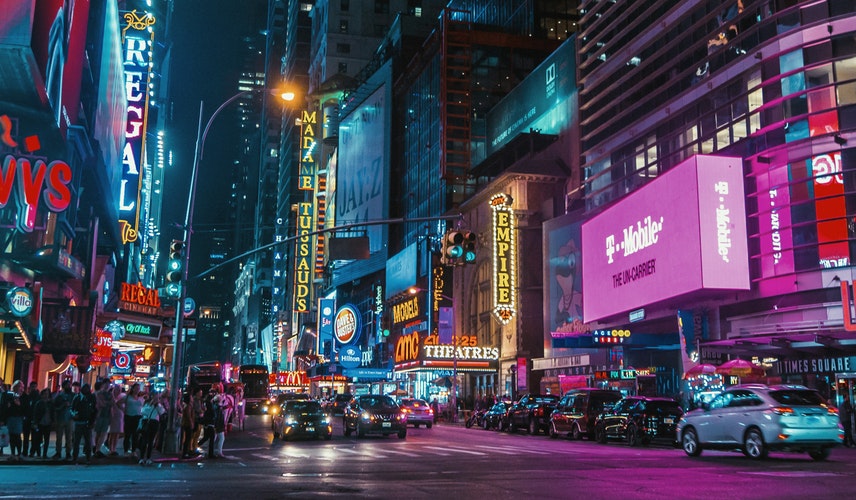 Key Points To Name Your Online Store
Starting your business with a strong brand name, you will have an immediate advantage. In his famous book called The Brand Gap, Marty Neumeier, a well-known author and speaker writing on the topics of the brand, design, innovation, and creativity, wrote: "The right name can be a brand's most valuable asset, driving differentiation and speeding acceptance. The wrong name can cost millions… in workarounds and lost income over the lifetime of the brand."
It is said that choosing the right name at the beginning of your online store will make it stand out from others. Here are some effective ways to find out that powerful name.
1. Keep it Brief and Simple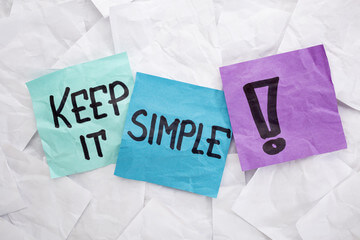 There are three important reasons why your store's name should be kept short and snappy: it is easy to remember and pronounce, also it can perfectly fit in the header of your online store's homepage.
However, it is really tough to choose the right name, especially in the world that new brands are created every day. Therefore, there is no doubt that you might find the same name with the existing store in the market because the catchy names to you also appeal to others. Luckily, our world is big enough to give space for any kind of creative and compelling brand names.
Here are several tips that can help you to make it happen:
Combine short words together. To make it more attractive and memorable, two short words that rhyme is the best choice, e.g "Snack Shack".
Tweak an existing one or make up a word. Made-up words often look unique and sound natural, making it great for naming a new brand. Despite not being real words, tech brands like Google, eBay, and Skype are easy to be recognized and extremely well-known.
Pick a name associated with personal meaning. It varies from a nickname of your other significant things like your pet's nickname (a clever name for a store of furry friends) or even your own name. This choice although makes your store easier to identify in terms of personality, it can cause a bit of trouble to sell your products.
2. Make it Different
First of all, carry out some research to get to know which names are occupied by your direct competitors in the market. And then, try to create or figure out something completely different so that you will have your own space to develop.
The main point here is that the name you choose has to express your identity and show your customers what products you are offering. At the same time, your store name doesn't refer to your competitors. In other words, you have to "zig" when others "zag" to make yourself stand out of the crowd.
Taking an example in the field of electronics and technology, words like "electronics", "technology" or "future" are often included in your competitors' brand name. Avoid those words and using other things that stay away from those so that you could be different from them.
3. Look after Your Store's Presence Online
It is extremely important to have a custom domain name for your store. Therefore, as soon as you have some options for your store's name, check out whether its domain is available to be registered. This could cause you some troubles, but bear in mind that .com is the most popular domain that has been at the top level for a long time.
On the other hand, don't waste too much time choosing a domain name that is flowery and perfect because it could lose its significance one day without exception. However, don't do this perfunctorily, but take some time to discover a solid domain name that will be your brand's representative.
Even if you don't intend to do your business on the famous third-market like Amazon, eBay or others, check your name idea there if it is still available. Make sure that you will not make any confusion for customers as having the same name as the existing one.
4. Become More Creative by a Special Domain Name
As mentioned above, the .com is the most well-known domain. However, if your favorite name can't be registered on it anymore, don't be too nervous. The fact that the .com is chosen and recognized most doesn't stop other domains. Instead, there are some alternatives for you as the space for .com is getting smaller and smaller. You can definitely use another option before your business gets some traction in the market. Then, you can take the .com later on to make more progress.
Moreover, some experts in the search engine that lesser-known domains are more friendly than Google. Also, you are surely able to reach a high position as the one on .com as long as your site is in high quality enough to give a good shopping experience for users. In addition, it is a lot more unique to use a snazzy domain.
5. Get Permit for Your Name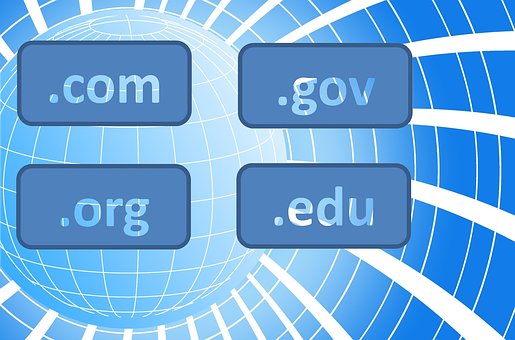 Another essential thing to take into consideration is to determine your store's name which is allowed to use legally. There are some particular ways for you to check depends on where do you live and do your business. In the U.S., you can look at The United States Patent and Trademark Office. It might be a tiring thing to do, but it is not redundant at all. Noticeably, there isn't any centralized national register in the U.S., so another trademark can be created in an extra nation, or even another state.
Similarly, in Canada, there is also the Canadian Intellectual Property Office website for you to check, but you can find it confusing. To make sure 100%, consulting a lawyer is the safest way.
After having your chosen name determined legally, the next step you need to do is to see if the names on your list show up on Google or Bing. Consider how possible can you take it to the top of the first page. Otherwise, your online store might get into trouble of ranking as you name it with a generic option.
6. Inspire Yourself with New Ideas
Do you find it hard to name your online store? Then, you can see the example of successful and trending business names. Or you could take a lot of new ideas from other languages. It can be anywhere, such as listening to surrounding conversations, paying attention to usual expressions and mannerisms.
Have you found a name for your store? Then check out here the next step of choosing a theme for your store to make your business set up easier.
Shopify is one of the most popular e-commerce platforms at the moments, take time to discover it and some Shopify Apps and that will be worth your effort!