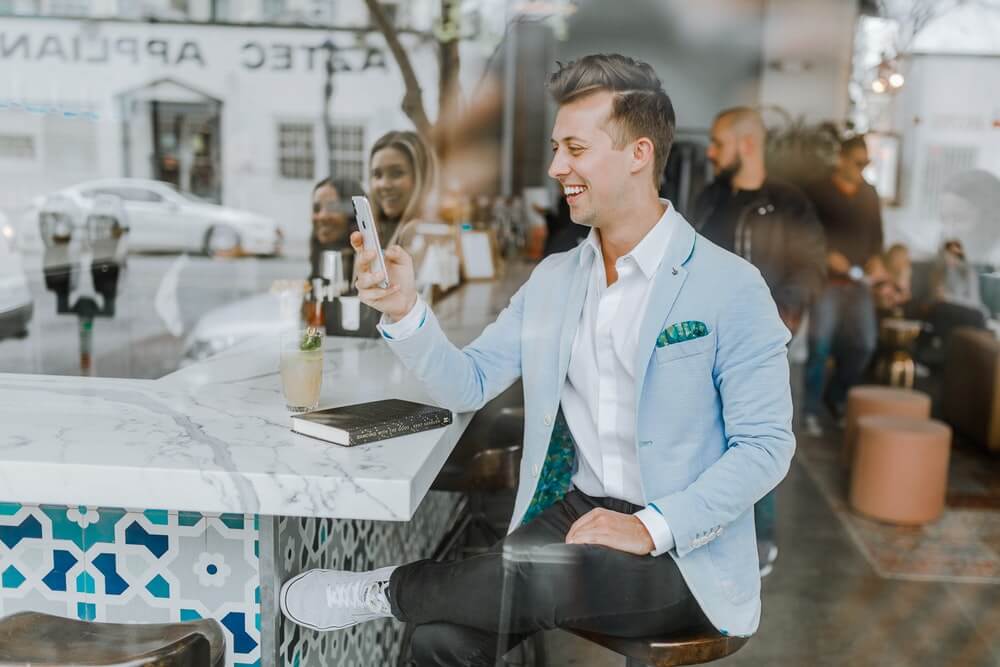 Consider Greatest Ways To Grow Customer Traffic To Your Shopify Store
After building an online store with a variety of things like designing your site and organizing your products with Shopify's advanced features, all you need to do to attract customers to get ready for selling. This could be a frustrating stage, especially for new stores. Also, this is such slow progress that many online store owners have given up.
Fortunately, we are here to help you with powerful tricks that are able to simplify everything and interest more potential customers.
1. Influencers Marketing
Influencers are individuals or websites with a huge number of followers on social media. With the world of technological development, using influencers in marketing becomes more and more popular.
In fact, this is a kind of building a relationship between a brand and an influencer who must be trusted figures within a niche community. The influencer, therefore, promotes products and services of the company on mainly social media like Facebook, Instagram, and YouTube. Your store can get a flood of attention with one tweet or Instagram post about your products.
You normally charge a fee for influencers depending on how many followers. The more followers, the more charge you have to pay. For instance, the fee can rise to tens of thousands of dollars in the case of influencers with more than a million followers.
Now if you are confusing with how to promote your new online business, why don't make a list of suitable influencers. Then send an email or a free product to connect them. You would be surprised by how your store's popularity grows.
2. Start with Instagram First
Social media normally are recommended to get present for online stores. However, if you are new and don't have much time for all of them, pay attention to Instagram.
Let me tell you why. In Instagram, users are more engaged, more active and more responsive to your brands than Facebook and Twitter. By contrast, in my point of view, Facebook is reaching a point of oversaturation with marketing. Plus, without paying a cost, you cannot reach the full audience due to their algorithm. Meanwhile, Instagram allows you to access a much larger client. There is also a "buy-now" next to each post which is definitely easy for viewers to buy your products. Perfect for online store owners!
Invest in your store's Instagram account by posting spectacular photos and be engaging with Instagram users in your community and see your business grow.
3. Email Marketing
It is said that email is one of the best channels for selling. It is a perfect way to get repeat customers and promote more sales. People on your list are those who bought a product, so they are the most engaged customers with a previous interest. They are aware of your products, so it is more likely that they will buy your products.
Therefore, pay attention to this kind of customers by building an email list and sending them regular newsletters. In addition, another thing you can do to get more email address of those who can become potential customers but are not ready to buy from you is to create a signup form on your site. By doing that, you can have contact and don't miss any customers.
4. Build Excellent Content with Shopify's Blog
Look at this statistic: 61% of people have bought something based on a blog. Not only that, with blogs, your store can get 97% more inbound links. This is absolutely necessary for your Google ranking besides other ways.
Now, do you see the power of blogging? Moreover, content marketing helps you to connect with and educate your leads and customers. It works for building trust, generating leads, and cultivating customer loyalty, also it has become the new normal from the consumer side.
By investing to create good content for your site, you can attract more users. That means more sales. You can have one post a week about a product review, roundup post or a list of articles.
5. Facebook Advertising
I said no with Facebook Marketing, but actually, it is for those of you with quite big patience and time. And now for those with restricted time but want a fast result, Facebook is for you.
It is simple and effective. With a small fee of charge, their algorithm will allow you to reach as many target customers as possible. Facebook is able to sort them out based on their location, age, personal interests, etc.
6. Keep an Eye on the Real World
You are doing an online store, but don't forget to engage yours with the real market. You can do it by Shopify's 'Point of Sale' card reader.
There are many ways for you to not stay away from the real world even your business is an online one. Simple just enter markets and present your products in front of physical customers. Next, it is a good choice to have your products stocked by a local shop. Besides, consider leaving posters, leaflets, and brochures around the area so that you can reach target customers. It can be also very effective to run demonstration or events at public. Eventually, be creative and proactive in your market.
7. Offer Promotions
Look at the number of sales that Amazon made over Black Friday: $3.75 billion! That obviously shows that everyone loves special sales events which boost sales and loyalty. Due to limited time, sales put customers a sense of urgency. They tend to get satisfied to get a bargain, making a purchasing without waiting for long even they are not ready to buy.
Moreover, discounts attract new customers and get more repeat business. Shopify's advanced features offer you a variety of options to discount products in your store.
Finally, with Shopify, your intention of running an online store becomes easier than ever. You would think it is a challenging job, but you can get started by the first step with Shopify now. Moreover, there are numerous Shopify Apps here that would help you a lot!!