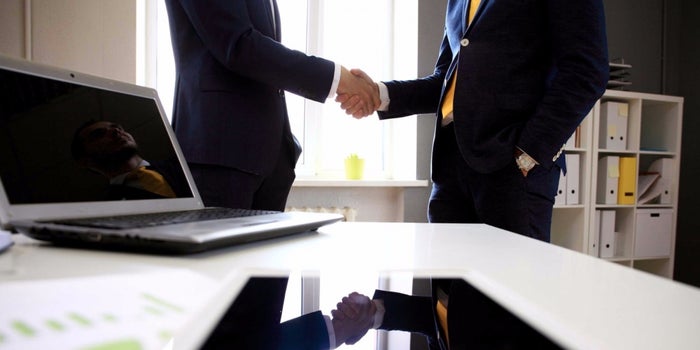 How To Make Your First 10 Online Sales (Part 2)
In the previous part, we have provided you with 6 tactics to make your first 10 online sales. And in this article, we will continue to explore more methods to achieve your first sales. Now lets deep into each tip.

Start Blogging

A blog associated with your store or product is a type of limitless potential of content marketing. It allows you to produce free and valuable content, which helps you create trust in your brand and keep people informed. Plus, blogging also gives you something to share on social media and helps you rank in search engines.

So what you will write about in your blogs? Simple but highly effective content is answering all the starting-point queries people have about your products and industry. In each article, you can answer and give a detail solution to your customers' problem with your product. Let's take an example of the Shopify blog, many visitors come to it to learn more about e-commerce and drop shipping among many other topics.

In addition, you can use your blog to offer tips, tutorials, and resources related to your products and the lifestyle around your products. Or you can write a blog post and quotes or profiles of influential people that are related to your niche.

Remember that when you are looking for influencers for your blogs, you should choose who have influence but aren't so big. Because if the influencers you choose have a really large influence, then your post and Tweets to them will go unnoticed. Once you've written the post, you should send a personal email to influencers in your post and let them know that you like their work and have included them in your most recent post. It will be polite not to ask for anything in return.

After you create many blogs with epic content on a fairly regular basis, you will see the power of content marketing via social media shares, search engines, and so forth.

Running a Few Facebook Ads

Whenever we talk about the power of social media, we can not turn Facebook out of the list of the most powerful social platform. According to Statista, up to Q2 2019, Facebook has 2.414 million users worldwide. With this massive amount of users, Facebook is definitely a channel all eCommerce entrepreneurs should try.

When you decide to run a Facebook ad, you should think about your target market, their lifestyle, the things they like and the things they don't like in order to find a good fit with your advertisements. You have to pay Facebook an amount of money for your first customers.

You may not get a profit from your first sales or even suffer from loss, but it doesn't matter. Because your first sales are made with the purpose to find your product/market fit and to acquire our first customers to refine your advertising, shipping, fulfillment and customer service strategy, and experience.

Related: How to Make Your First 10 Online Sales
Try with Google Ads

Google AdWords is one of the most established advertising networks online, which allows online retailers to place advertisements on nearly every Google search results page, YouTube video, and partner website. In a statistic, Statista reveals that in December 2018, Google has a market share of 63.2 percent among the leading U.S. search engine providers.

Many big brands pay a lot of money to stay in the top three of a search query, which can drive them a huge profit. The power of AdWords lies in its speed and massive reach. Just in a few minutes, you can set up and launch an advertising campaign that gets your text, image, or even video ads seen by browsers all over the web.

With Adwords, you choose many options, and you can create targeted ads. These targeted ads are triggered and displayed alongside Google searches when Internet browsers search for predefined keywords. Also, your ads will appear on websites and articles which contain similar keywords.

Pay Attention to Stats

Many small and medium businesses make a mistake of ignoring website analytics. Website analytics gives you more information about the behavior of every website visitor from entry to exit. Then, from the results, you can understand why you are selling, and more importantly, why you aren't.

Your website stats provide you with a lot of valuable information. Specifically, it will show you what your customers are doing on your site, for example, the web pages they enter, the time they spend on particular pages, and the route they take to leave your site. Some special tools will display additional information, for instance how frequently a customer visits your site.

You can try with Google Analytics, it is a completely free service. With Google Analytics, you can measure your traffic in more ways than you can think of.

Extra Tasks after Having Your First Online Sales

After you got a few first sales, here is an extra challenge for you is to have one referral sales. So how to do that? The most simple way is that through each of your previous sales, you should provide an additional superior experience. That may translate into natural word of mouth referrals for your store.

For detail, your task is to email or call each of your previous sales personally, then ask them about their experience with your store. Ask them about some feedback on the sale and your product, which can help you to improve their next purchasing experience.
Finally, ask them whether they suggest for you anyone else that you can connect with that would also be interested in your product. Then, sending the suggested people an email with the subject line: "Referred by (name of the person that gave you their name)".

In general, your first sales are really important, which ignite the engines and get the momentum going. It also gives you a chance to understand more about the marketing recipe that works for your particular business and niche. For this reason, don't be afraid to spend some money and give out a few discounts to get that initial traction.
You can take a look at our Shopify apps that can help you to drive your first online sales.