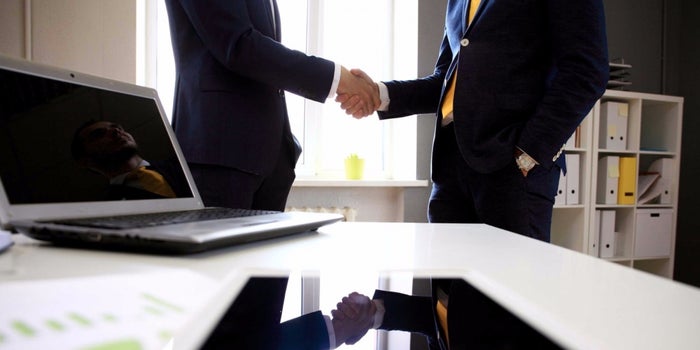 How To Make Your First 10 Online Sales (Part 1)
When starting a new e-commerce business, making your first sales is as symbolic as it is necessary. These sales will give you the motivation to keep your business going. Plus, they also help you refine your marketing strategy and iron out kinks in your operation. However, obtaining your first sales is a totally different story.

To make the battle easier to win, in this article we will give you 12 ways to make your first sales. Now let's check it out!

Selling to Your Family Members or Your Friends

This may be the fastest and easiest way to have your first sales. However, in fact, so many people will not do that because they feel it will swallow their pride. You can ask your mother, your sister, your close friends to buy your products. Imagine them as your potential customers and try to sell your products to them.

But remember that it does not mean you force them to buy the items that they do not need to use. Instead, let consider them as your first customers and try to show how your products can fit with them.

This is also a good way to get the first feedbacks from them. It's really important to let them go through the whole selling process. And after selling your products, you can ask them how the package looks and how about the quality. Moreover, they can give you some advice to improve your online shopping experience.

Build a Pre-launch Email List

Building up an email list for marketing purposes is definitely essential. Once you built a pre-launch list, then send them an email about your prepared-launch online store. These people will likely be your first customers because they have already raised their hands with interest and gave you their email to hear more.

In fact, according to research by MarketingSherpa, 60% of marketers said that email marketing produced an ROI for their company. If you are new to this type of marketing, you can use a service like Klaviyo to make it easier for you. Besides Klaviyo, there are also many other great email marketing services in the Shopify App Store such as Omnisend, Conversio, SmartrMail, etc. These apps help you build and send an email to your pre-launch list announcing your launch.

Send Free Samples to Influencers

On the internet, there are a huge number of influential bloggers, journalists, entrepreneurs, and vloggers from a wide range of industries and niches. And many of them have a large number of followers and loyal audiences on their websites.

By sending a free sample of your product to such influencers, whether they are in your industry or related to it in some way, it shows your appreciation for their work. The free sample is like a small gift for their efforts. Maybe, they will mention these free items on their websites or platforms.

If the influencers are in your industry, then you not only get a spike in traffic and social media followers but also have a seal of approval from industry experts. With the potential share or shout out from these influencers, you'll likely raise the status of your product in the eyes of potential customers.

You might also like How to Display Price Ranges on Shopify Collection Pages
Sponsor an Event or Run a Giveaway

In some cases, sponsoring an event can bring you positive results. But on the other hand, it can be an immense waste of time and resources. So how to avoid this? Then, the answer is that you need to do some research.

Make sure that you choose the right events to sponsor, these events' attendees actually will be interested in your products. After figuring out some suitable events with different types and sizes, you can consider their cost.

Because you have to give out an amount of money, it is essential to avoid sending just a small convoy of marketers to simply set up a table and hand out flyers. If there are potential customers attending, you'll need to be more creative than just in order to build relationships.

In addition to sponsoring an event, you also can host a giveaway. To be honest, giveaways have always been a great way to grab potential customers' attention and increase your store awareness.

It is true that giveaways mostly encourage interaction from people looking for a deal. However, people can not deny that giveaway gains a lot of traffic. And by word of mouth, your products will be more known.

Sell Wholesale to Other Retailers

Selling directly to your customers is a good way, but there is also nothing wrong with selling wholesale to other retailers, too. Especially, in case that the consumers are not biting as often as you would like them to.

The main advantage of selling wholesale is that it can obviously increase your cash flow. Even you may be selling with a finer profit margin, but you can sell with a larger quantity of products.

Additionally, selling wholesale could indirectly boost your consumer sales by spreading the word about your merchandise as they buy it themselves.

Sell on eBay and Other Marketplaces

If you want to gain more sales, you must test other channels like marketplaces. Some sites like eBay and Amazon can be great places to get some of your initial sales. By selling on these places, you can leverage the already-have traffic of these sites and people searching for products.

The marketplaces such as Amazon and eBay have high traffic. Specifically, Amazon draws nearly 184 million visitors a month and eBay is home to over 164 million active buyers. The massive amount of visitors can translate into higher sales volumes.

According to an Amazon executive, sellers report an average 50% increase in sales when they join Amazon Marketplace. This number will show you the con of selling on other marketplaces.
In order to make it easier for you to follow, we divide this post into two parts. So let looking forward to the next part, which will give you more tactics to get your first sales.
You can take a look at our Shopify apps that can help you to drive your first online sales.