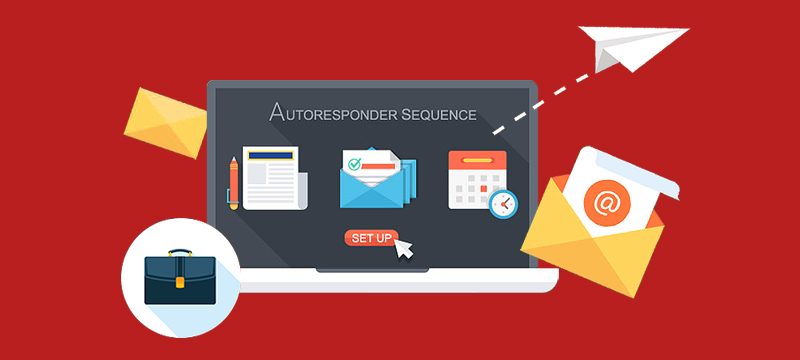 What Are Autoresponders And How To Use Them
In today's world, a large percentage of marketing is being carried out online. It means you will have a higher number of leads to take care of. With high volumes of leads, it just not possible manually, so you need the assistant of autoresponders software. In this article, we will give you a basic understanding of autoresponders and suggest you with the best autoresponders platforms.

What is an Autoresponder?

An autoresponder is a computer program that automatically answers e-mail to your mailing list subscribers based on rules and intervals that you define.

The Importance of Autoresponders

With autoresponders, you can automatically send follow-up emails at scheduled time intervals. That makes it very convenient for business owners to communicate with their prospects. Instead of stay in front of a computer wait to send it, you can attend other important things in your business.

Plus, these auto emails can operate 24/7, which is great for businesses whose contacts come from other time zones or countries. In other words, if your partner is in different time zones, autoresponders allow you to reach out to your prospects at appropriate times.

Even with the dramatic growth of social media, email marketing is still a reliable way for you to spread awareness about your brand and getting people to trust you. Autoresponders help you reach out to your audience in a consistent manner which could help you build worthwhile relationships with them. Once strong relationships and trust are established, it can drive a lot of sales and revenue.

How to Use Autoresponders in Email Marketing?

For these above reasons, it is obvious that mail autoresponders are necessary to get the desired results from your marketing campaigns. Here are steps that you can consider when you use an email autoresponder:

Email segmentation. First of all, make segments of your email contacts depending on various factors such as ages, gender, etc…so that you can send emails to the targeted audience.
Good first impression. Remember that always create your welcome message first to leave a good impression. You use autoresponders with the expectations that you want to fulfill through this welcome message. Therefore, your good first impression may convince the audience to open and read the details of the email message.
Create different emails for different targeted audiences. Because each group of audiences has different tastes, so you should create different emails depending on their demographics, likes, dislikes, and overall purchasing behavior.
Pay attention to the results. Email autoresponders help you track the performance of email marketing. Therefore, keep tracking the click-through and open rates of your emails by your subscribers. This will let you know the effectiveness of your marketing campaign, then you can have some suitable adjustments.
Choose the correct program. Get your email autoresponder programmed by a true professional so that you may send the right emails to the right customers at the right time.
You might also like How to Make Your First 10 Online Sales
Autoresponder Do's And Don'ts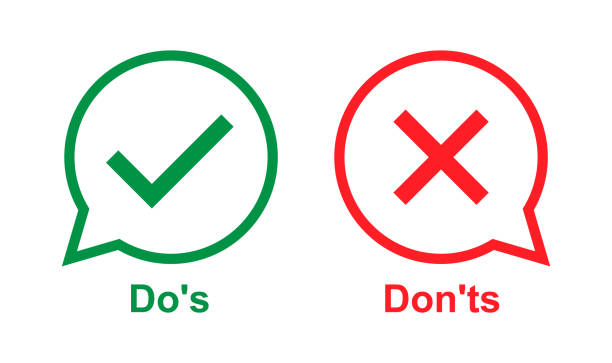 Do's

Update Content
There is no doubt about the fact that autoresponders are a powerful tool for a company. However, this powerful tool may bring a negative effect if the content is not updated regularly. The content needs to be changed, added, edited on a regular basis to keep the user attracted and coming back for more. Similarly, monotonous content will push the readers away and they may not read the mail the next time, then they will unsubscribe from the list.

Be mindful of data protection rules

In the era of GDPR, it's more important than ever to follow data protection laws. Make sure that you always have explicit consent before sending any autoresponders, and allow users to unsubscribe easily from your cycles.

Update Subscriber List

The subscriber list should be updated at regular intervals manually. Even some programs offer auto-update the subscriber list, but you should not rely one hundred percent on it because they do not do the analysis. They can not define the reasons for the customer updating their information or for unsubscribe. The reasons and causes etc. have to be found and deciphered by the user himself.

Choose Interesting Topics

In addition to updating the content regularly, you also need to choose an interesting topic. This would increase the customer base while irrelevant topics would reduce the subscriber list. Marketing experts are of the view that mails welcoming new customers and emails that thank the current customers are a must for every company.

Don'ts

Overdo it

You should keep the intervals between your email autoresponders reasonably long. Unless your subscribers will feel annoyed and then they will have a bad impression on your brand. In most cases, you just only send an automated email when you absolutely need to.

Leave Subject Line Blank

This is a common mistake, which leads to a high rate of unopened email. Therefore, if you leave the subject-line blank while sending the mail, there is a high chance that the reader would not open the mail, let alone read it.

Mail at Irregular Times

Time control is important. Of course, you should not send an email at 2 am in the night. The user should know the time for the most-clickthrough rate and the autoresponder should be used effectively.

The 5 Best Autoresponders

Choosing the right autoresponders is also important because it partly determines the success of your email marketing campaign. Below are the 5 best autoresponders that we recommend for you:

ActiveCampaign: It is one of the most popular email marketing software to date. It uses a list-based system but uses tagging extensively for segmentation. Tags can be added either manually or through automation.
ConvertKit: This program offers a ton of awesome ways to segment your leads. They also include some pretty cool features like conditional email content and auto resend broadcast to un-opens, which helps increase the ROI of your emails.
Drip: Similar to ActiveCampaign, Drip also did away with list feature and now use tags and events for segmentation. You can do tags manually or through automation.
GetResponse: It is a list-based autoresponder. It has a special feature called Perfect Timing, which delivers emails to your subscribers at the most optimal time.
MailerLite: It is the only one autoresponders service that is truly offering the Forever Free plan. It has no limits and can be used for up to 1000 subscribers. This makes it the perfect solution for anyone just starting out in email marketing.
You can take a look at our Shopify apps that can help you to drive your first online sales.