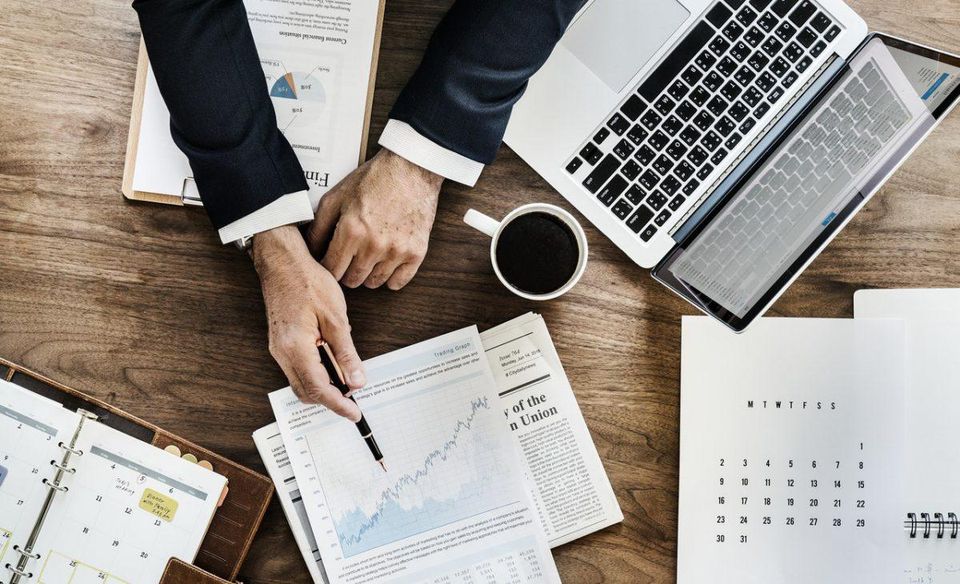 How To Create A Winning Business Proposal Faster
A strong business proposal provides you a higher opportunity to win new business. These power documents bring clients, work, and money into your business. Without it, you have nothing.

However, creating proposals is an entirely different story. Creating a proposal can be extremely time-consuming because there are a bunch of steps that you have to do. For example, you have to write the proposal, design the proposal, proof the proposal, and so many other steps.

Plus, if you can win proposals, it is awesome, but how about the situation that your proposal gets rejected. Or even worse, you don't hear back from the client. Then the time that you have paid for the proposal was completely wasted. That sounds really hurt but it's true. So what are the solutions for this case? How to write an impressive proposal but faster? This article will give you an answer.

What is a Proposal?

Before going deep into the tips, we need to clarify which are exactly business proposals. A business proposal is a document that serves for the purpose of offering tailored services to a client.

Some people confuse business proposals with business plans, but they are different. Business plans present a company's operational and financial objectives. While a business proposal is created for a specific request or opportunity.

In addition, business proposals change in each version because each one is tailor for a client. The proposal will show how your services can best resolve the client's problems.

Using the right online proposal software

There are some tools that you can consider such as Luckily, Qwilr, Proposify or PandaDoc. These apps will help you save a lot of time. They allow you to reuse content. Rather than digging through previous proposals, they give you an organized library of reusable content. You just need to drop the content you want within seconds.

Besides, some apps offer a convenient feature that they will add the client name and relevant data to these reusable content blocks automatically. That prevents you from embarrassing of adding the wrong client's information.

In addition, with online proposal software, you email your client a customized link to view their proposal online on any device, at any time. This is a professional and faster way to get your proposal in front of your clients without any issues.

These tools also allow clients to sign off on the proposal and that proposal will become an effective contract. According to the Proposity analysis of more than 20,000 proposals, adding online signature buttons to your proposal will help get 60% faster approval.

Some apps offer further service which lets you know everything that's happening with your proposals. You can see when your client opened the proposal, which sections they spent the most time viewing and how long they looked at it. That gives you more information about your client's interests, which you can use to improve your next proposal.

You might also interested in How To Display Price Ranges On Shopify Collection Pages
Keep your proposal short and crisp

There is a fact that we often make proposals far more verbose than they need to be. Blair Enns, Founder of Win Without Pitching, suggests that a proposal should never be more than a single page. Because in this fast-moving world, people don't have time to read a long sales proposal.
A long and elaborate proposal can make the client feel boring. Therefore, try to make your sales proposal a concise one, discussing only the most relevant points. It will increase the ability to win proposals.

In the case that your proposals are too long because you are following the format that the client has requested. If it's going to be quite lengthy then make sure you put an executive summary of no longer than two pages at the beginning.

Provide options

It is good practice to provide your client with a few options from your side. We suggest you offer 2 to 3 options, don't give too much or they will feel frightened. So why you should give your client some options rather than only one option? The answer is because people like choices. It gives them a sense of control and ownership.

The second reason is to prevent your client from comparing you to your competition. It is a common practice that people usually compare one thing to something else. Therefore, by offering three options, people can compare those options to each other. If you just provide them only one option, they will tend to compare you with your competition. Providing various options will also give them an idea about the diversity in products and services you deal with.
Provide freebies

As we have said above that the prospects may be liking your product/services but they might be comparing your products with your competitors. There is another method to stop them from doing this, which is providing them some freebies. By including some freebies in your sales proposal to make yourself the preferred choice over your competitors right away. For example, use phrases like "Special Discounts / Freebies For Early Birds", "Sign the contract with us today and we will consider your terms and conditions relatively", "Why don't you give it /us a try", etc.

In addition, sometimes you can introduce the fear factor, which may make your proposal become more persuasive. State the bad consequences that can befall on your prospects if they do not use your services/ products. It is also a way to convince your prospects to get them to do business with you as this will generate quick decisions on their part.

After writing a good content proposal, you need to have a proactive call to action to make the most of your hard work. You can state that you will call them in a few days' time to discuss the next step, for example, discuss the proposal itself, arrange a meeting. You need to be proactive and bold because this could be your future business.

The above tips will help you to draft a well-equipped proposal for your business. Hope that the improvements in your proposal will drive you to a higher position in your market.
Let's take a look at our Shopify apps that provide you with powerful tools to drive your first online sales.