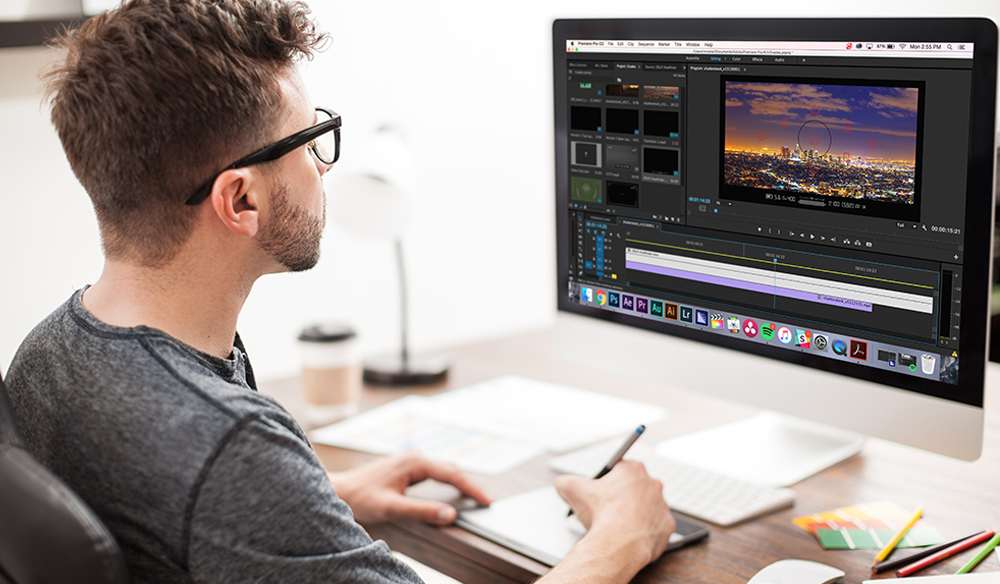 The 12 Best Free Video Editing Programs in 2019
Finding the best video editing software plays an important part in any ecommerce entrepreneur's video success. Stunning video content can help boost conversions and ROI for your online store. According to online publication Small Business Trends, ecommerce product videos can increase conversion rates by up to 144%. To help you choose the most suitable software, in this article we list the 12 best free video editing programs for 2019.

1. Blender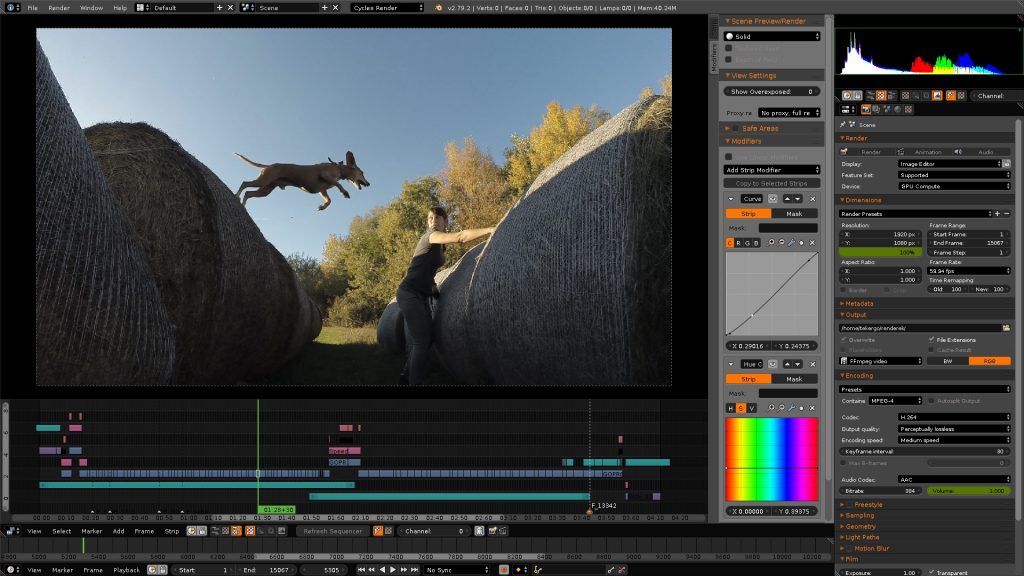 Available on: Windows, Mac, and Linux.

Price: Free

Blender is one of the best free video editing software, which is entirely free to use. The software is a collaborative creation of hundreds of developers from around the world. Besides, the huge community of users provides Blender's software with an extensive group of tools.

Actually, Blender is designed as a 3D animation suite but it does come with a very useful video editor. The software allows you to perform basic actions like video cuts and splicing. It also can tackle more complex edits like video masking. This makes it a very flexible video editor and caters to both novice and experienced users.

Notable features of Blender Video Editor:

Audio mixing, syncing, scrubbing, and waveform visualization
It has up to 32 slots for adding video, images, audio, and effects
Path-tracer engine for realistic rendering of animated objects
Advanced rendering processes to speed-up the saving and exporting of your project
Option to code game-logic into the software for video game development
Advanced character animation tools for realistic kinematics
Extensive library of visual effects and vignettes
Best for: Complicated videos that involve 3D animation.

2. OpenShot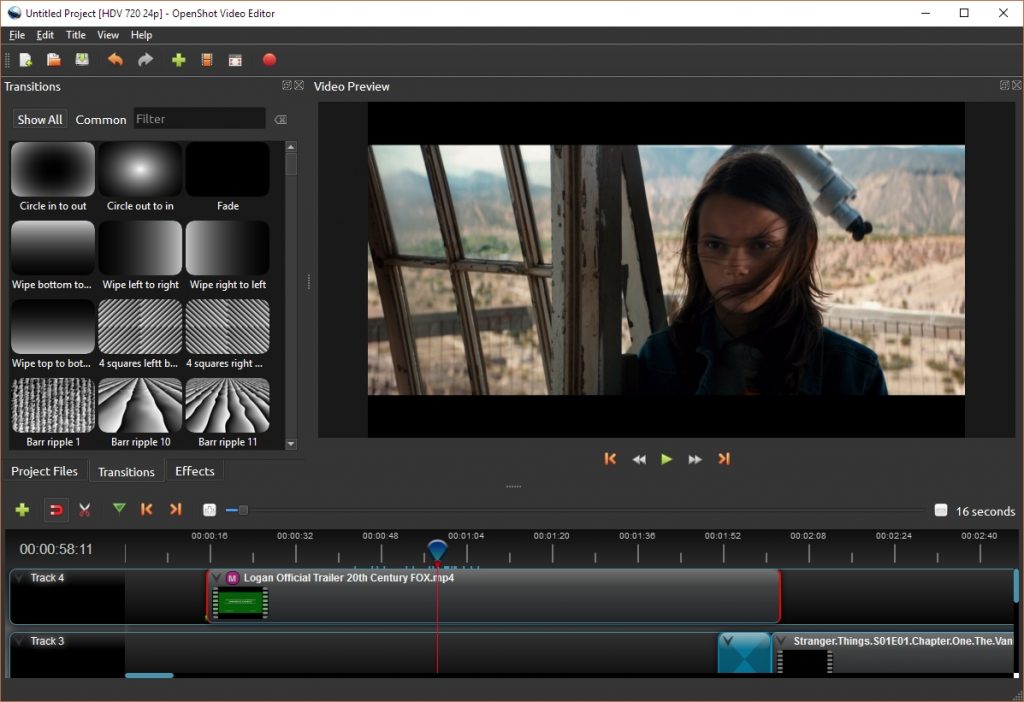 Available on: Windows, Mac, and Linux

Price: Free

OpenShot is an entirely open source and it has an easy-to-use user interface, which makes it a great video editing program for beginners. For Mac users, it is quite like iMovie with its easy to use drag and drop interface. However, Openshot packs more features than iMovie.

OpenShot is a great option for small businesses and is best for clip resizing, scaling, trimming, snapping, and rotation. In addition, it also offers credit scrolling, frame stepping, time mapping, audio mixing, and real-time preview.

Notable features of OpenShot:

Unlimited tracks/layers
Customizable title-card templates
Digital video effects, including brightness, gamma, hue, greyscale, and chroma key compositing for green-screen effects
Clip resizing, scaling, trimming, snapping, rotation, and cutting Video transitions with real-time previews
Advanced Timeline (including drag & drop, scrolling, panning, zooming, and snapping)
Best for: Great for beginners.

3. Lightworks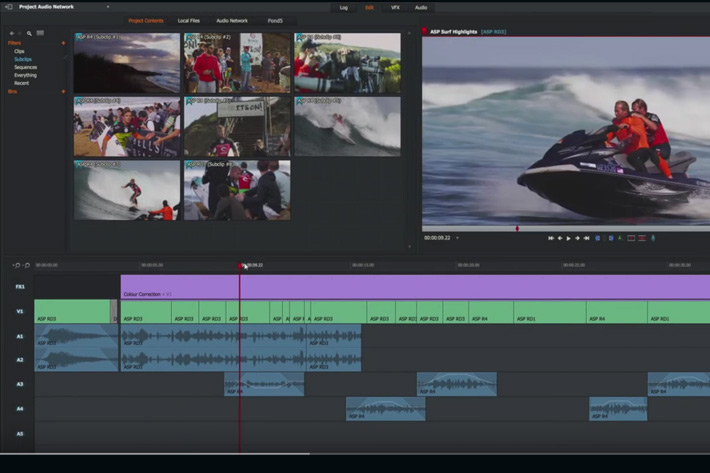 Available on: Windows, Mac, and Linux.

Price: Free, $24.99 per month 5 for Pro version

Lightworks is one of the more powerful video editors on the list with a simple and intuitive interface. The program has a collection of detailed video tutorials, which makes it become easier to learn and more accessible to users. Also, it has a suite of original stock videos and music clips licensed for use in any videos you edit on the program.

The free version includes the following features:

High-quality, simple trim functions for fast and precise video editing
Multicam support
Optimized for speed, allowing you to continue editing while importing new content
Easy sharing of videos with fast export to MPEG4/H.264 (ready-made for YouTube, Vimeo, Facebook, and Instagram)
A wide range of video formats supported
While most features are included, 4K video support for YouTube and Vimeo is only available for the paid version of the software.

Best for: All-round desktop video editing.

You may also like What is Coming Page and How to Create Pre-launch Page on Shopify
4. Shotcut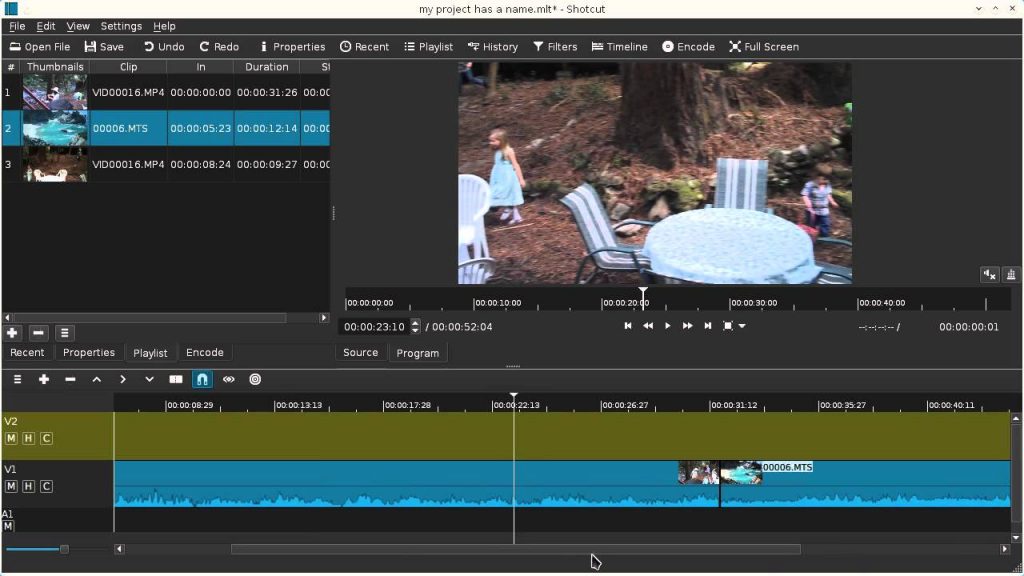 Available for: Windows, Mac, and Linux

Price: Free

Similar to Blender, Shotcut is a fully open-source program, which means after downloading this you will have full features without paying any cost. This video edit program supports a wide range of video formats, including FFmpeg, 4K, ProRes, and DNxHD.

However, this software was originally designed for Linux so some users may find the interface a little quirky. But, under the hood, it's still a quality video editor with extensive audio editing options. That makes it become an ideal option for audiophiles.

Notable features of Shotcut:

Supports the latest audio and video formats via FFmpeg, which is the leading multimedia framework
Native timeline editing that does not require to import videos into the editor
Multi-format timeline for mixing and matching resolutions and frame rates within a project
Advanced audio filters such as balance, bass and treble, bandpass filters, compressor and more
Best for: 4K, HD video projects.

5. VSDC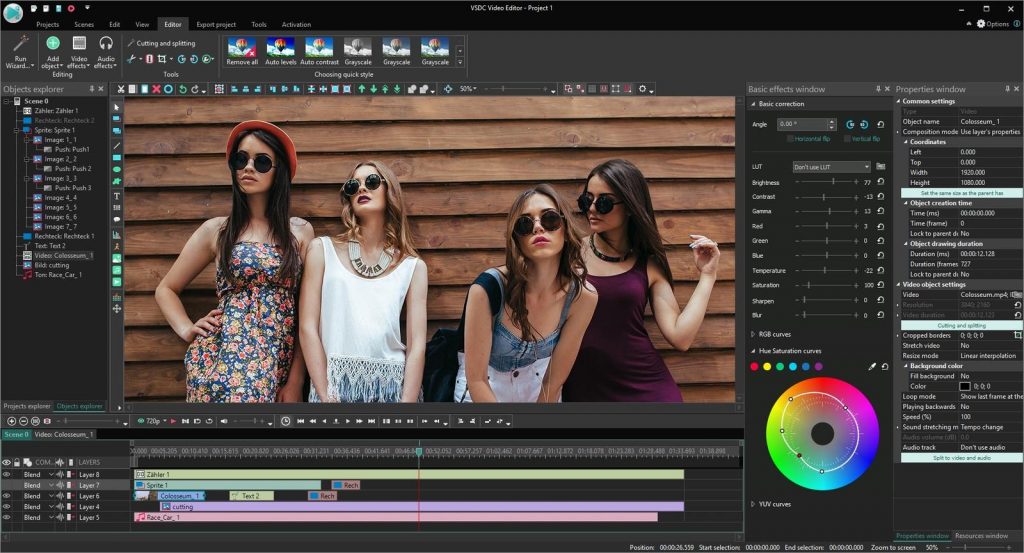 Available for: Windows

Price: Free, $19.99 for Pro version

The free version of VSDC has a powerful set of features including color correction and audio editing. The pro version costs $19.99 and includes extra features like video stabilization tool, robust post-production effects, slideshow/presentation capabilities, 3D diagram templates, and direct social media publishing tools.

Notable features of VSDC :

Color correction tools for a more professional look
A full suite of transitional effects
Easy-to-use image filters like Instagram
Mask tools for hiding, blurring or highlighting specific elements
Easily export video to social media such as Facebook, YouTube, Instagram, Twitter, and Vimeo
Uses HEVC/H.265 (an advanced video compression standard) for maintaining the highest quality at the minimum file size, essential for processing 4K and HD files
Best for: Windows-based editing projects

6. Machete Lite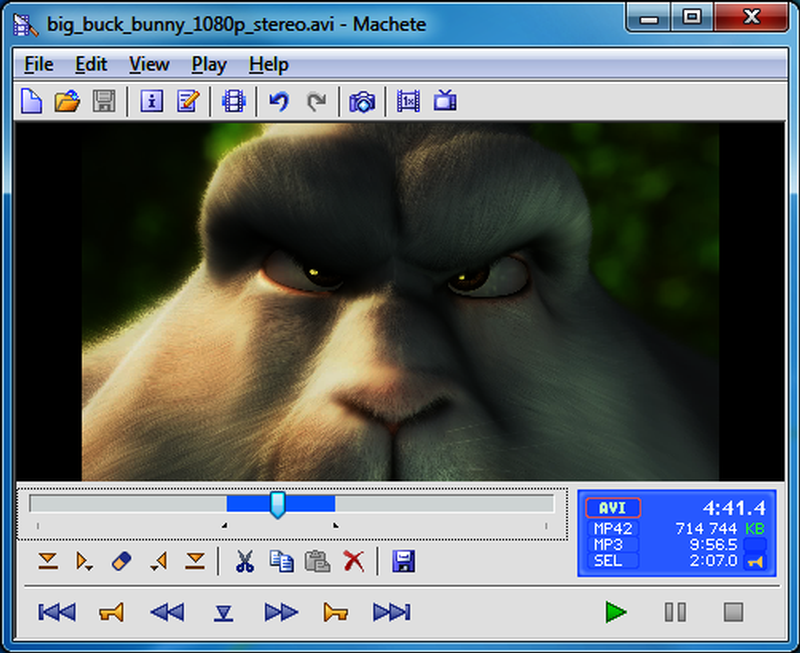 Available for: Windows

Price: Free, $19.95 for full version

Machete Lite is one of the most simple editors in the list, which is great for quick and simple editing tasks. Different from other software, Machete does not require users to re-encode the video or audio stream. For this reason, short videos can be cut together quickly but do not lose any video quality.

In the free version, you can not edit audio, you just can only entirely remove audio tracks. In addition, the free version only supports AVI and WMV files. For the $19.95 version, you can edit audio and deal with more file types.

Notable features of Machete Lite:

Easy-to-use interface
Lossless video editor to ensure files are published in high-definition
Clipboard functionality that autosaves every change to a file, which saves time and maks sure your changes are not lost
Best for: Simple video editing.

To make it easier for you to follow, we will divide the article into 2 parts. Here are just the 6 best free video editing programs for 2019. Looking for the next part to have a general review of the rest.

You can take a look at our Shopify apps that can help you to drive your more sales.